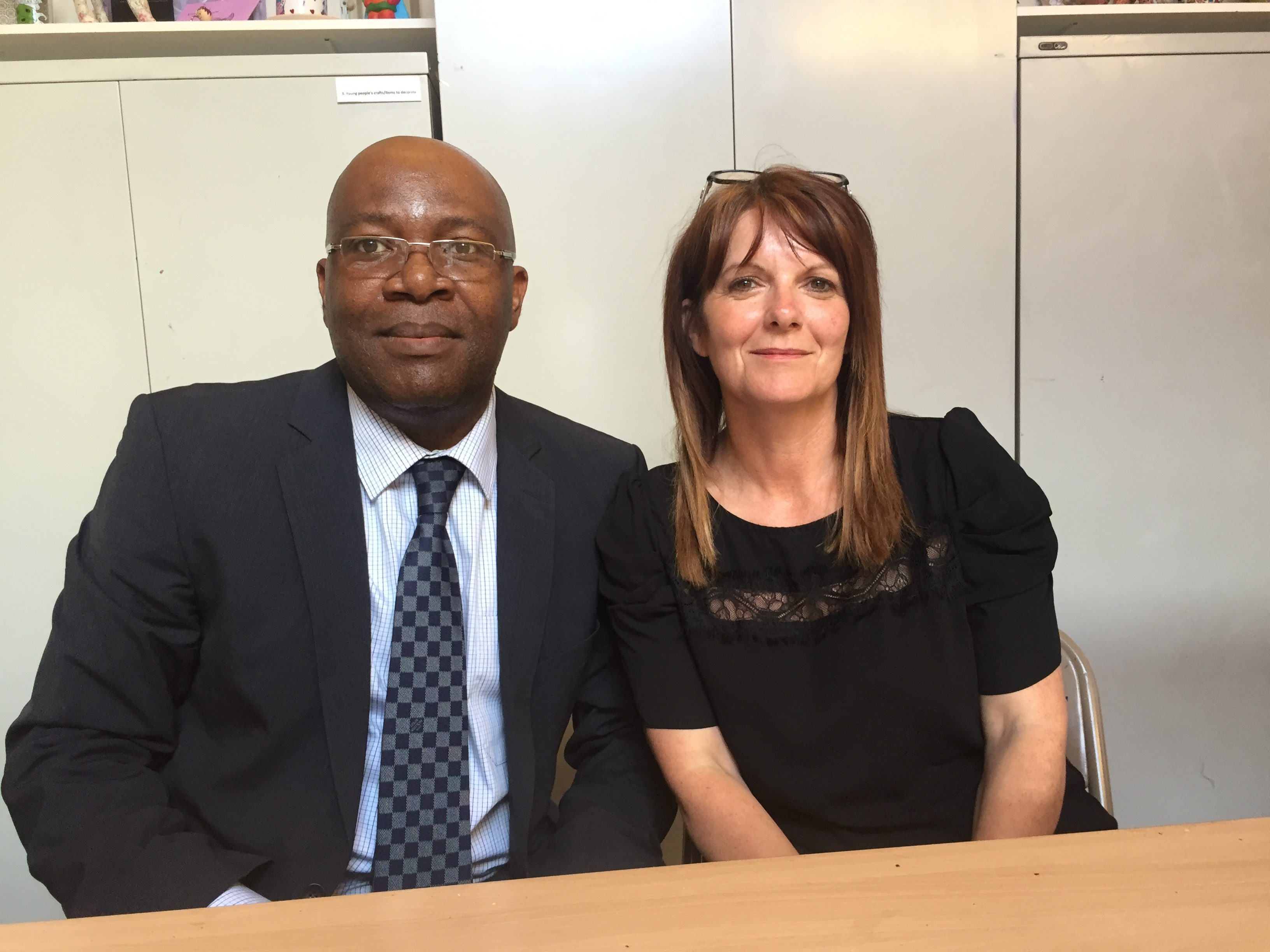 By Adele Forrest.
CHILD abuse whistleblower Jayne Senior is heading to Nigeria to help a team of delegates create a plan to tackle child sexual exploitation (CSE) in the country.
Jayne, who runs outreach centre for CSE survivors Swinton Lock, was officially invited by the Nigeria High Commission to speak at the four-day conference in June which is being held in the capital Abuja.
Chief executive Jayne and Swinton Lock's manager of post-abuse services, Kathryn Kelwick, will join five other experts from the UK and America to the event which is being hosted by child rights group, The Jose Foundation.
The invitation comes after Jayne forged links with Jose Foundation founder, Prince Dr Martins Abhulimhen.
Former Risky Business manager Jayne said survivors, who will help shape the plans, were "over the moon" about the invite.
She said: "The survivors are the ones using their experiences to influence a nation."
She added: "I received a letter last Friday (13) from the Nigeria High Commission inviting me over to Nigeria, and others have come on board from the UK and America.
"This will be the first time they will recognise CSE in the form it is being discussed – everybody knows about child abuse, but I'm not sure they know about the exploitation and grooming process."
Dr Abhulimhen first contacted Jayne around 18 months ago after reading the Jay Report, which concluded up to 1,400 girls had been sexually exploited in Rotherham and how Risky Business was the first public service to identify the issue of CSE in the town.
"He said he was shocked and horrified over what had happened, and around the same time his foundation had become aware of a 12-year-old girl who was raped and trafficked in a similar way to girls mentioned in the report," said Jayne.
Dr Abhulimhen has since visited Swinton Lock several times and Jayne said he was very "passionate" about tackling CSE.
Jayne will now be part of a team who will be looking at creating a "whole package" to tackle and raise awareness of CSE in Nigeria and survivors and families at Swinton Lock will play an important role in developing the material.
Jayne said this would include plans around the night-time economy, disclosure and barring service (DBS) checks and community work, which she described as "everything we should have done in Rotherham at the start of Risky Business".
She added: "They have asked me to talk about not just what can happen when you implement these things, but also what happens when you don't – including the cost of rising mental health services and damages to families."
Jayne added: "The benefit of this to Swinton Lock will be the legacy.
"Anyone else who wants to come along to Swinton Lock and help us develop this is more than welcome."