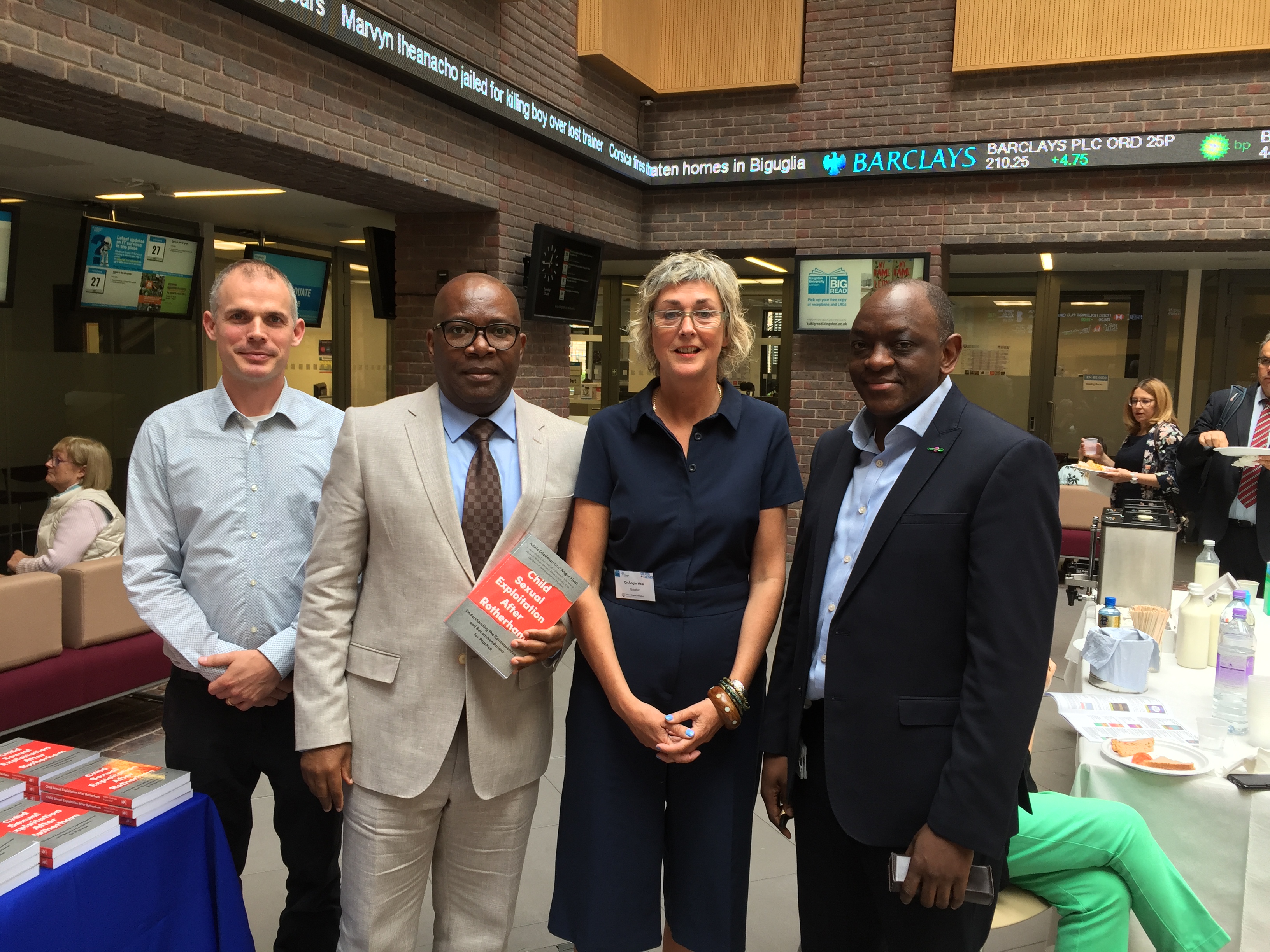 By AGBO-PAUL AUGUSTINE
As part of efforts at curbing the rising cases of child sexual abuse all over the world, an international not for profit organisation, Jose Foundation in collaboration with United Kingdom experts have presented to the public a book on child sexual exploitation (CSE) and understanding the consequences drawing from the Rotherham experience.
The book titled Child Sexual Exploitation After Rotherham, Understanding the Consequences and Recommendations for Practice, was launched yesterday at the Kingston University, London.
The book was written to address the issues of child sexual exploitation (CSE) that has gained ground in several countries of the world using the experiences of fighting the menace in Rotherham, United Kingdom.
Organisers of the book launch said the presentation was also part of the planned workshop on CSE slated for Abuja next month in collaboration with the federal ministry of Women Affairs and Social Development.
The 310-page book is co-authored by Adele Gladman and Angie Heal, gives an insight to the horrific experiences of organised child sexual exploitations. Survivors of CSE, share experience to help professionals get a better understanding of sexual exploitation, abuse and process in which it was groomed.
Writers of the book say it is better to hear about CSE from the victims' point of view, give presentations and talk to professionals, families, communities and others to raise awareness in the hope that it will help change the way in which the society has failed children.
In a press statement to LEADERSHIP from London, president, Jose Foundation, Prince Martins Abhulimhen, said the book is a key apparatus to strengthen the awareness against child sexual exploitation in Nigeria.
He said a similar presentation will be done in Abuja on peculiar cases of child sexual abuses in Nigeria and will be published in different languages to educate Nigerians on the menace.
He lamented that child sexual abuse is on the rise in the country while concerted effort at addressing it is slow.
"We cannot stay and pretend that child sexual exploitation is not ravaging our society. Daily reports in the country shows that everyday a child is sexually abused by one adult or the other.
"The situation is getting worst with father sleeping with daughter and in some cases resulting to death or permanent injury. This is aside the trauma these kids go through in their life time, we cannot fold our hands as individuals and as a nation to allow these atrocities to fester in our country", Abhulimhen said.
The occasion was attended by the United Kingdom's commissioner for Children, Mrs Anne Longfield OBE.