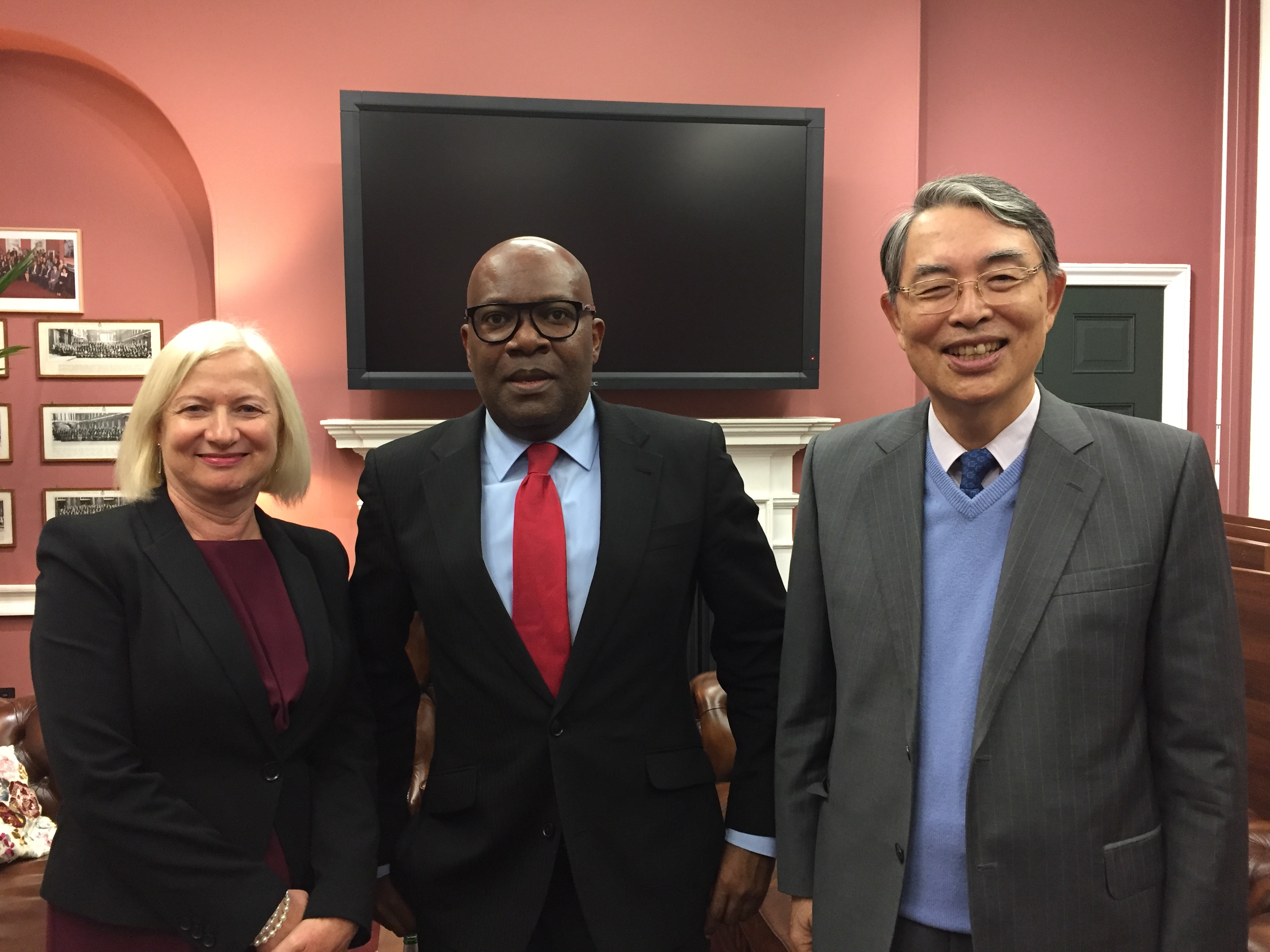 By AGBO-PAUL AUGUSTINE, Abuja
To secure justice for victims of child sexual exploitation in Nigeria and across Africa, a Nigerian international non governmental organisation, Jose Foundation has canvassed the support of former president of the International Criminal Court (ICC) Prof Song Sang-Hyun on chances of getting justice from the world court.
A statement from Jose Foundation yesterday signed by the President, Prince Martins Abhulimhen, said the experience of the Law Professor and former Judge at the ICC will help in getting justice for the atrocities committed against African children.
Abhulimhen said the discussion with the ex-ICC chief was centred on sexual exploitation of children and women in the world with special focus on the cases in Africa and Nigeria in particular.
"Our discussions centred on sexual exploitation of children and women globally with particular reference to the cases reported in Nigeria and the planned CSE workshop billed for Abuja, and how awareness will help stop another child from been exploited.
"I did ask him if countries are not taking the matter seriously and how victims can approach the ICC for justice", he said.
He also stated that the ICC is now having victims' inclusive approach to get justice where there is negligence in their home country.
Prof Sang-Hyun who is now the president of UNICEF in South Korea in his response, stated that the atrocities of the Korean war of the 1950s propelled him to study Law to bring justice to all mankind and to strive to avoid conflict and its brutalities.
As a child in 1950, the former ICC boss stated that, he saw the ugly side of war and violence and that is why seeking justice and human rights has occupied his mind for decades.
He said crime against humanity is the same no matter the form, frowning at the abuse and exploitation of minors.
The Jose Foundation has already received the nod of the federal government through the ministry of Women Affairs And Social Development to submit a draft programme of event of the planned workshop/seminar on child sexual exploitation to be held in Abuja.
The Foundation along with its partners in the United Kingdom are to storm Abuja to educate stakeholders on how to tackle the menace of child sexual exploitation in which they planned to set up a therapy center in the country.